Opioid Response
Projects, promotion, and community forums
Received a $268,000 grant in November 2019, which provides linkage to care to justice-involved populations and post-overdose response.
Received a $66,000 grant in October 2018 to mitigate the effects of opioid use. The grant focuses on post-overdose response. Lead agencies: Haywood County Health and Human Services (HHSA) and the NC Harm Reduction Coalition.

Received supply grants in 2018 from Lock Your Meds NC and You're Safe to Call (promotion of the Good Samaritan law). Lead agencies: HHSA and Mountain Projects.

Planned and participated in the Western Regional Recovery Rally in September 2019, the largest in the state. This initiative is led by Communities Rallying for Recovery and is comprised of many agencies.
Held community and stakeholder forums in 2019, 2018 and 2017 focused on the impacts of opiates. Lead agencies: HHSA, Board of County Commissioners, Vaya Health, Town of Waynesville, Mountain Projects, Grace Church, NCHRC.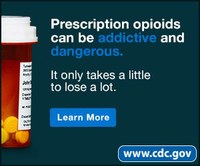 Document Actions